This article details the configuration of Entourage for Mac for the use of an account Service-SMTP.eu
In the Tools menu, click "Accounts."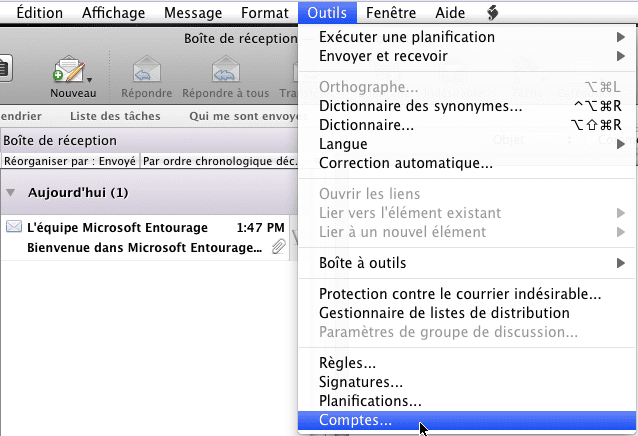 Open the account to change.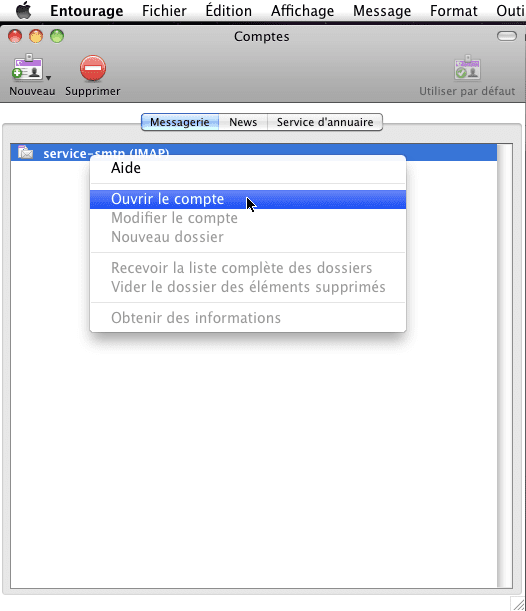 Enter the "SMTP Server" box enter the server provided in your client space (in the form srvXXX.mysmtp.fr).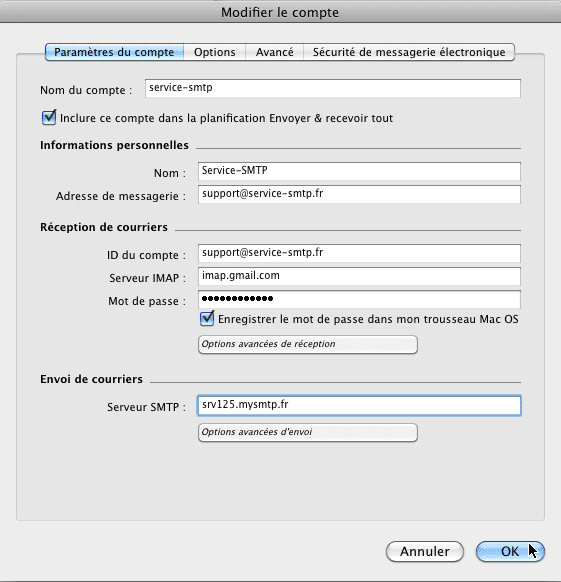 Click "Advanced Shipping Options."
Check the "Ignore the sMTP port by default" box and enter the port of your choice.
Port 587 is suitable for most situations. The list of ports available on service-smtp.eu is available here.
Check "The SMTP server requires authentication and then "connect as."
Enter the login and password provided in your customer space service-smtp.fr (the login is the shape: userXXX@mysmtp.fr).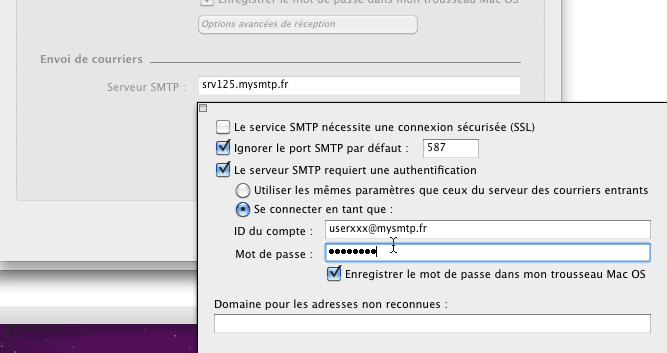 Click OK to validate.
Your emails sent via this account will now go through Service-SMTP.fr
No more manipulations will be done, even when you log in on the go.