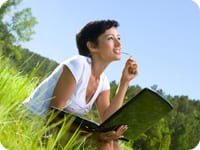 Whether you're at home or on the go, in a hotel room or connected to Wi-Fi at an airport, the SMTP server provided by service-smtp.fr will still work, with no additional adjustment.
No need to change the server coming out of its email client or to have to use the webmail.
Service-smtp.eu allows you to use your usual email client wherever you are. This service is ideal for road workers or on the go.
This service is also compatible with the iPhone and all smartphones.
It allows you to send your emails for sure, even when you are connected to wifi at a hotspot.