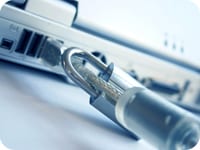 Service-smtp.fr allows the use of TLS or SSL connections when sending emails.
So your emails sent will remain confidential, even when using a shared or public Internet connection (hotspot, hotel, …).
Of course, the normal unencrypted mode is also possible.
Our private SMTP service allows the configuration of SPF and DKIM on your domain name to avoid falling into a spam box.